The Little Purple Ringing Book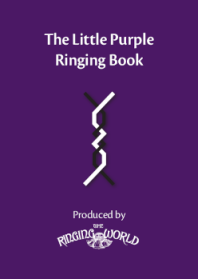 A trusty pocket guide packed with details of hundreds of methods, ranging in difficulty from Reverse Canterbury Doubles to Stedman Triples, on four to ten bells. With diagrams and explanations, it will tell you how to ring these methods and what to look out for, what is unusual about them and how their calls work.
It will provide you with method ideas, teach you to call quarter peals, help you gain confidence on eight and ten bells, and guide you towards ringing simple surprise minor – progressing from the 'blue zone' to the 'red zone'. Read our launch article or Simon Gay's review to find out more.

Available in A6 (148 × 105 mm) or A5 (210 × 148 mm) sizes. 56 pages.
Download the errata to the first printing – these are largely corrected in the revised version now on sale.
Coming soon – Criblines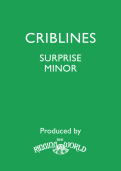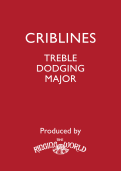 Two pocket books for bellringers containing grids and lines of popular methods. The Surprise Minor book includes all 41 regular surprise minor methods. The Treble Dodging Major book includes 61 selected surprise, delight and treble bob major methods.
Criblines was first produced David J Marshall and Alison Popplewell in 1979. With David's permission, The Ringing World is now producing it.
A7 size: 105 mm (h) × 74 mm (w). Minor: 48 pages. Major: 64 pages.
What do you think?
Let us know at feedback@littleringingbooks.co.uk.